Charge Nurse Medical Surgical Renal
Company: HCA Healthcare
Location: Gainesville
Posted on: September 15, 2021

Job Description:

Description

SHIFT: Days (rotating weekends)
SCHEDULE: Full-time




At HCA, you have options. You can choose from a variety of benefits to create a customizable plan. You have the ability to enroll in several medical coverage plans including vision and dental. You can even select additional al la carte benefits to meet all your needs. Enroll in our Employee Stock Purchase Plan (ESPP), 401k, flex spending accounts for medial and childcare needs, and participate in our tuition reimbursement and student loan forgiveness programs.

We are an equal opportunity employer and value diversity at our company. We do not discriminate on the basis of race, religion, color, national origin, gender, sexual orientation, age, marital status, veteran status, or disability status.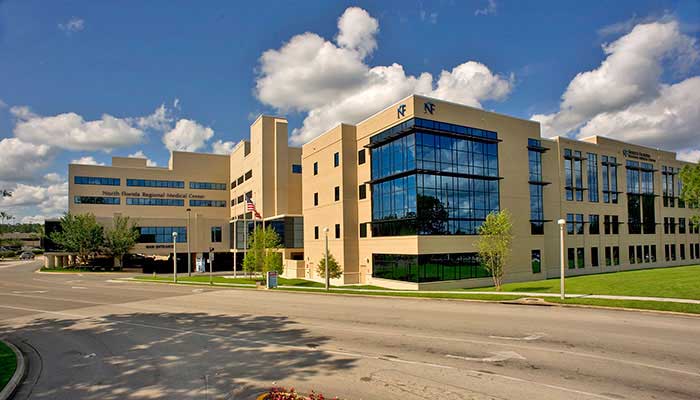 North Florida Regional Healthcare is an organization centered around the community hospital in Gainesville, Florida — North Florida Regional Medical Center (NFRMC). NFRMC is a 510 bed, full-service medical and surgical acute care center serving North Central Florida for over 49 years. NFRMC offers comprehensive cardiovascular care, oncology, orthopedics, neurosciences, minimally-invasive laparoscopic and robotic surgery, weight loss surgery and treatment, women's health and wound therapy, among other services. NFRMC is fully accredited by the Joint Commission, is certified as a Comprehensive Stroke Center, an Accredited Chest Pain Center by ACC (American College of Cardiology), and is designated as a Blue Distinction Center for Spine Surgery and Bariatric Surgery. NFRMC has also received the highest scores available recognizing their commitment to patient safety and quality of care.
Unit:
North Florida Regional Medical Center's Med/Surg Renal/GYN is a 45 bed unit composed of 10 semi private and 25 private rooms, which provides inpatient care for medical/surgical patients with a focus on Renal, Gynecology, Bariatrics, Urology, and Stable Cardiac. High quality care is not only about clinical outcomes, but includes the level of service that we provide to patients in a professional and respectful manner. We are a TEAM committed to supporting each other in this mission. Therefore, our focus is on empowering our staff with the knowledge, skills and attitudes necessary to provide exceptional care to the people we serve.
Position Summary:
This position is Night shift Charge nurse in the Med/Surge Renal/GYN unit.
The department charge nurse is a registered nurse who is accountable to their nursing manager/director for clinical and operational functioning of the unit. The charge nurse assumes responsibility of managing the units clinical and operational functioning in the absence of their unit manager and/or director.
Qualifications
EDUCATION REQUIRED AND/OR PREFERRED:
· Graduation from an accredited school of Nursing. A BSN or MSN is preferred.
LICENSURE/CERTIFICATION:
· State of Florida RN License required or appropriate compact licensure required. If compact license held, active FL RN license required within 90 days of hire.
· BLS and ACLS – AHA Healthcare Provider required
EXPERIENCE REQUIRED OR PREFERRED:
· 1+ Years Acute care experience in Med/Surg unit
· Charge or internal experience needed
Notice
Our Company's recruiters are here to help unlock the next possibility within your career and we take your candidate experience very seriously. During the recruitment process, no recruiter or employee will request financial or personal information (Social Security Number, credit card or bank information, etc.) from you via email. The recruiters will not email you from a public webmail client like Gmail or Yahoo Mail. If you feel suspicious of a job posting or job-related email, let us know by clicking here.
For questions about your job application or this site please contact HCAhrAnswers at 1-844-422-5627 option 1.
Keywords: HCA Healthcare, Gainesville , Charge Nurse Medical Surgical Renal, Other , Gainesville, Florida
Didn't find what you're looking for? Search again!